Custom PDU Capabilities
Ultimately, the engineering and configuration process comes down to creating a great design using well-matched components assembled into an efficiently packaged product. The sections below offer some discussion of the general areas of hardware customization which can go into a custom PDU. For more details about the purpose of various components, visit our Technology and Options sections.
---
Conversion
Many installations of electronic equipment require more than one type of power source. There can be advantages to consolidating multiple power sources and adding power conversion into a single PDU. Using transformers (ac), power supplies (ac to dc), converters (dc to dc), and inverters (dc to ac) we can optimize space, weight, cost, and even simplify the installation and operation.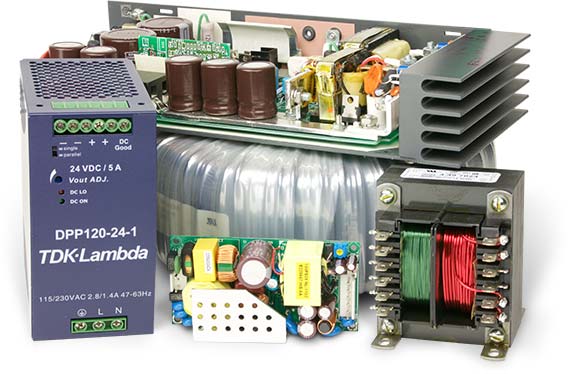 ---
Conditioning
Facilities have imperfections in their power signals which can cause poor performance, incorrect functionality, or even damage. Most equipment has limited built-in protection against this. There's a basic assumption that incoming power is clean. Marway can consolidate power conditioning into the PDU using EMI filters, transformers, varistors, and other features to assure a clean and stable power signal.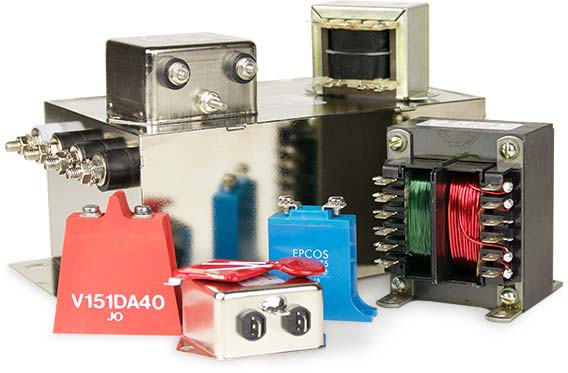 ---
Control
Safety considerations of power control include over-current protection and easy access to power shutdown for emergency conditions. Safety aside, most controls are added to PDUs for operator convenience. Circuits and outlets can have on/off control through local breakers, switches, or relays, through remote panel switches, or even through software over an Ethernet network.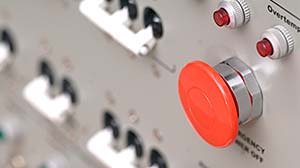 ---
---
Monitoring
Power monitoring with digital displays and status indicators provides confidence that downstream equipment is getting what it needs. This might include tracking power quality, available capacity, and simple on/off status of circuits or outlets. Whether for local visibility or remote connectivity to factory automation, Marway can consolidate power monitoring needs into the PDU to optimize power management space and cost.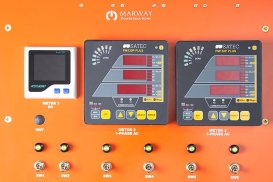 ---
Outlets
An outlet is an outlet. Yes? Well, not really. Ac, dc, high voltage, low voltage, commercial, industrial, military, aerospace all have unique requirements. There are numerous standard outlet forms from common appliance outlets we see in homes and offices to larger capacity forms with twist locking safety features to specialized pin and sleeve connectors suitable for high vibration environments. It's even common to have simple lug nuts or screw terminals. Chances are if it's ever been used to send a power signal, Marway has used it.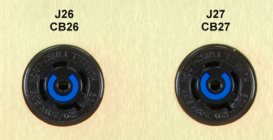 ---
Enclosures
Other than width and height increments, there's little that is "standard" about a rackmount enclosure. You've seen photos of several rackmount PDUs on this web site—and seen that they can differ quite a lot. Even with all that customization, a rackmount enclosure is not always the best solution. We create most of our own enclosures, so we're able to create custom shapes and sizes from the rather small to the rather large.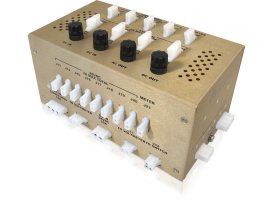 ---
---
Quality and Compliance
Marway utilizes time-proven project and product management guidelines gained from experience in multiple industries and continuous exploration of new ideas. An emphasis on total quality begins with executive management and permeates throughout the company. This has resulted in quality awards from our customers.
Additionally, Marway has experience in designing, manufacturing, and managing the conformance testing of multiple industrial and military standards.
Certified AS9100 with ISO 9001.
UL and CE product certification (others when required).
Designed and manufactured to UL/IEC 62368-1 and 61010-1 (others when required).
Experienced in delivering to MIL-STDs such as 461, 901, 810.
Designed and manufactured to other MIL-STDs when required.
Environment and reliability testing/certification when required.
---
Add Marway's RCM Software
The Optima RCM (remote control and monitoring) software adds remote outlet switching and inlet power monitoring over Ethernet® via HTTP/S, SNMP, Telnet, and SSH. Below are some highlights of the RCM software capabilities:
Remote control of outlets (manual and scripted)
Inlet current and voltage monitoring
Event alerts for startup, user login, outlet state change, EPO, power setpoint excursion, and configuration changes (via SNMP, email, SMS)
HTTP and HTTPS for web browser access
Telnet and SSH for command line access
SNMP monitoring, control, and alerts
RESTful API over HTTP/S to script outlet automation
Multiple users with independent login credentials
On-board activity log (SNTP time stamps)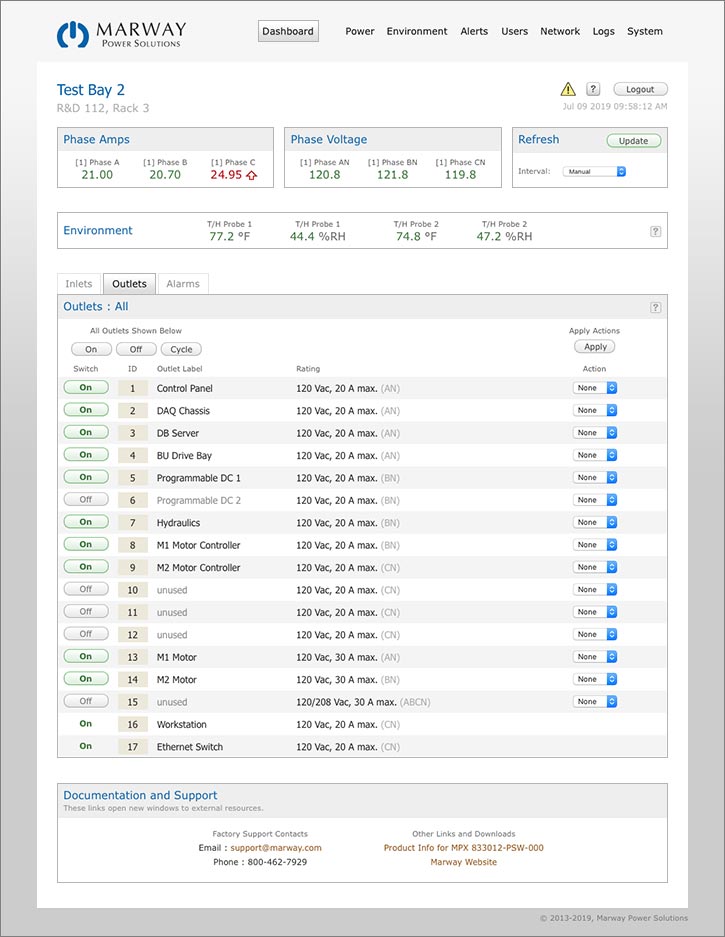 ---