Semi-Standard is Fully Proven
Since Marway has been manufacturing power distribution products for over 35 years, we have quite a library of already-designed PDUs. Many of these products are not exclusive to their original customers. The most modern and general purpose of these designs are available as what we call semi-standard products.
Semi-standard simply means that these previously engineered systems are not stocked, but rather are built to order. Most systems can ship in less than 12 weeks. As with all Marway PDUs, these products are managed under full revision control, and are manufactured to Marway's high quality standards. You get the same engineering and manufacturing quality as a new custom design, but you take advantage of an existing design.
When there's room for flexibility in the PDU's exact requirements, finding a pre-engineered system from our Product Selector can reduce the overall time and cost of the project compared to a new custom unit—with features you just can't get in off-the-shelf products. If you don't find something in our Selector, contact the factory, and we can search our entire back catalog as not everything is listed online.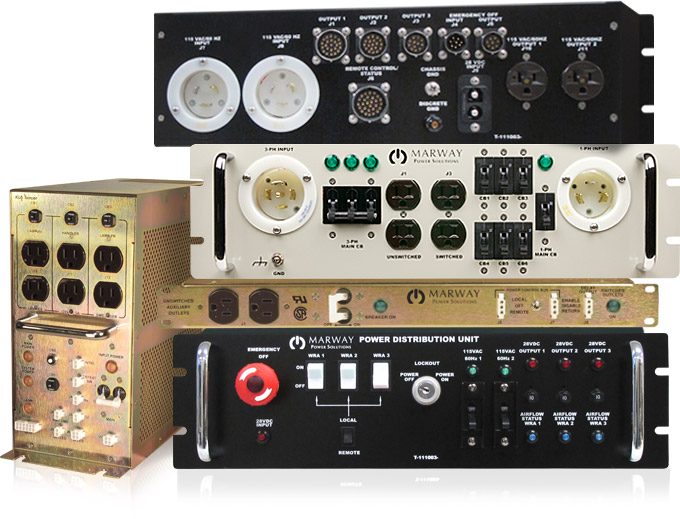 ---