AC Power Distribution Units
General-purpose PDUs start in the 15 to 30 A range. From there, medium-capacity products between 30 and 100 A are common for industrial and defense applications. Specialized high-capacities up to 400 A are still a regular project for us. Likewise, we work with a wide range of voltages from 24 Vac, often used for control systems, to 480 Vac three phase. While these are typical capacities and voltages, Marway can incorporate virtually any single phase, split-phase, or three-phase power standard needed.
Up to 400 A and 480 Vac
1Φ, 2Φ (split phase), 3Φ delta and wye
Conversion of source voltage (step up, step down)
Conversion of power type (create dc from ac)
EMI filters (common/differential modes), surge suppression
Voltage isolation
Customized circuit branching
NEMA, IEC, pin & sleeve, and other connectors
Local and remote outlet switching
Voltage, current, and power quality meters
Remote outlet switching over Ethernet
Customized enclosures from 0U to full racks
Marway's PDU enclosures range from standard rackmount enclosures, custom non-rackmount enclosures, all the way to full-rack-sized systems. We've developed products for automated systems test, DVT, communications, industrial systems support, IT, and many other applications.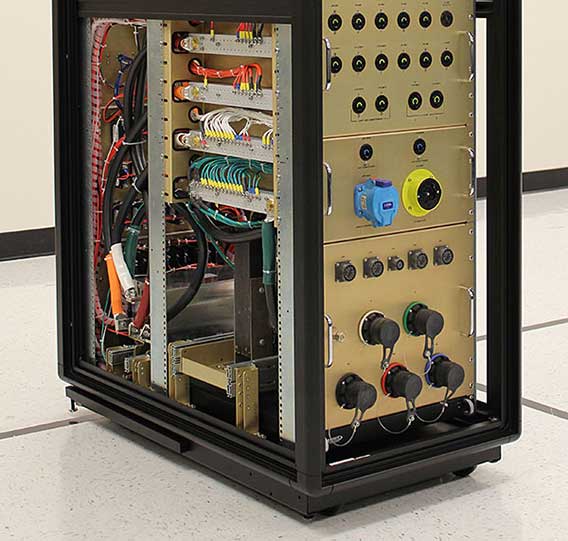 ---